A giant Arctic sea ice collapse – and a quest for answers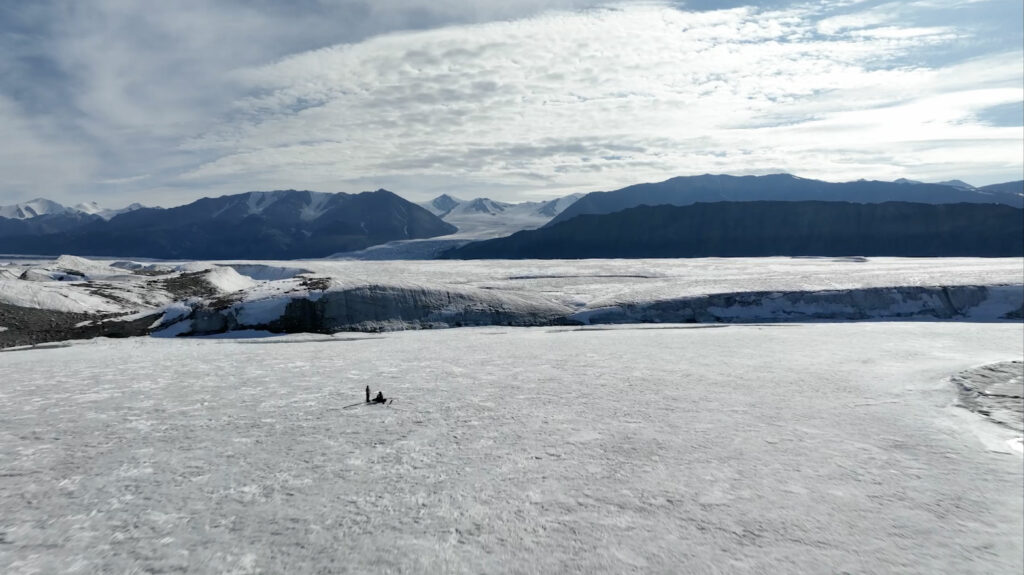 Two years ago, the world lost a Manhattan-sized chunk of the Milne Ice Shelf, one of the last thickest – and at the time most intact – ice shelves in this guy in the Canadian Arctic. In July, for the first time since that calving event, a small team of researchers landed on one of the planet's northernmost points to study what led to the collapse. They were also looking for answers on what this means for the whole ecosystem.
Although an ever-expanding array of space-based technologies allow scientists to observe and collect data about the Arctic from a distance – including the satellite cameras that first alerted Canadian Ice Service scientists that 79 kilometers squares of fast ice were drifting in the Arctic Ocean – there's no substitute for being there.
That's why scientists like Derek Mueller, a glaciologist at Carleton University's Water and Ice Research Laboratory in Ottawa, have been visiting Milne Fjord every year for the past 14 years.
Getting to this remote location north of Resolute, Nvt., is no small feat. As the crow flies, Milne Fiord is about as far from Toronto as Halifax is from Victoria. Natural Resources Canada's Polar Continental Shelf Program is supporting this research in the Far North by providing field equipment, accommodation in Resolute, and transportation to the fjord. But like so much in the past two years, the pandemic has made those trips impossible.
The anticipation was almost palpable on a cloudy July day when Mueller and a team of international scientists finally boarded a De Havilland Twin Otter plane loaded with camping gear, scientific tools and minds full of questions. on the post-calving event.
They hoped the instruments they placed under the ice three years ago would provide answers, assuming they were intact and could be found. Further investigations would require a mixture of hands-on work orchestrated around the availability of a helicopter, necessary to efficiently navigate the icy expanse of the fjord, which stretches over 80 kilometers from the tip of the plateau to the summit of the glacier. .
But when doing fieldwork at the top of the world, even the best-laid plans can change at any time.