Antarctica glacier is in precipitous retreat, alarming scientists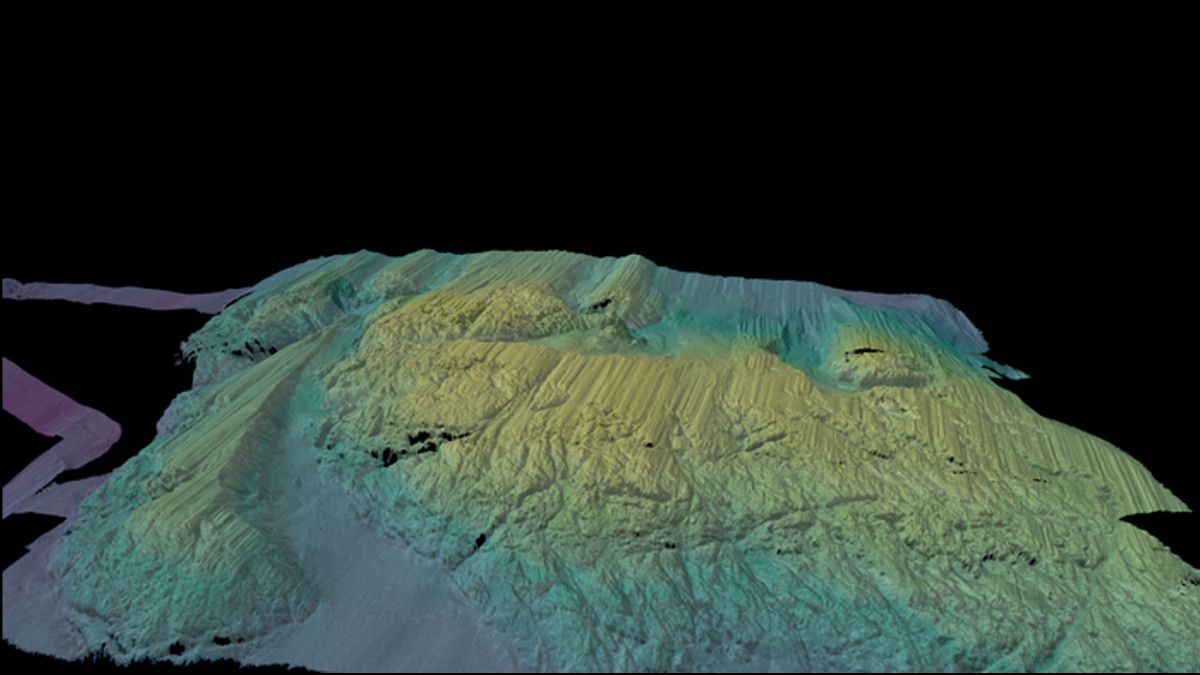 As global temperatures rise, glaciers are melting and sea levels are rising. The Great Thwaites Glacier in West Antarctica – which alone contains enough water to raise sea levels between one and three meters – is already retreating rapidly.
A new study has released unique imagery of the seafloor ahead of the glacier, indicating that Thwaites Glacier has in the past experienced even faster retreating "pulses" than it is currently experiencing.
In 2019, using specialized instruments aboard a robotic vehicle known as 'Rán', a team of scientists from the United States, United Kingdom and Sweden took high-resolution images of a large portion of the seabed 700m below the surface in front of Thwaites Glacier, a critical area for understanding glacier movement.
The 20-hour mission was the first time scientists had been able to access an ice front in this way. "This pioneering study of the ocean floor was made possible by recent technological advances in autonomous ocean mapping," said Anna Wåhlin, a physical oceanographer from the University of Gothenburg who deployed Rán to Thwaites, and has delivered surprising results.
What they found was a recording of the glacier's movements etched like fingernail scratches along the seabed.
Seafloor images show 160 parallel ridges created as the leading edge of the glacier retreated and rose and fell with daily tides. By taking into account models of the tidal cycle, the scientists were able to show that one of these ridges was forming every day and that at some point during the last two centuries the glacier had retreated at a rate of more than 2.1 km per year, twice the current rate of decline.
It was triggered by the loss of contact between the glacier front and a seabed ridge, which resulted in an extreme rate of retreat – something scientists say could easily happen in the present day.
"Thwaites is really holding today by its fingernails, and we should expect to see big changes on small time scales in the future – even from year to year – once the glacier retreats to the beyond a shallow ridge in its bed," the marine geophysicist said. and study co-author Robert Larter of the British Antarctic Survey.
---
Read more: Take a close look under Thwaites Glacier
---
This expedition is the first of five that make up the THwaites Offshore Research (THOR) project which aims to broaden the understanding of the glacier, in terms of its reaction to atmospheric and oceanic changes, as well as its stability – both of which will be crucial. for sea level modeling in climate change analysis.
Read science facts, not fiction…
There has never been a more important time to explain facts, cherish evidence-based knowledge, and showcase the latest scientific, technological and technical breakthroughs. Cosmos is published by the Royal Institution of Australia, a charity dedicated to connecting people with the world of science. Financial contributions, large or small, help us provide access to reliable scientific information at a time when the world needs it most. Please support us by donating or purchasing a subscription today.