As marine fuel prices rise, Center exempts passenger ferries from paying port and vessel dues for 6 months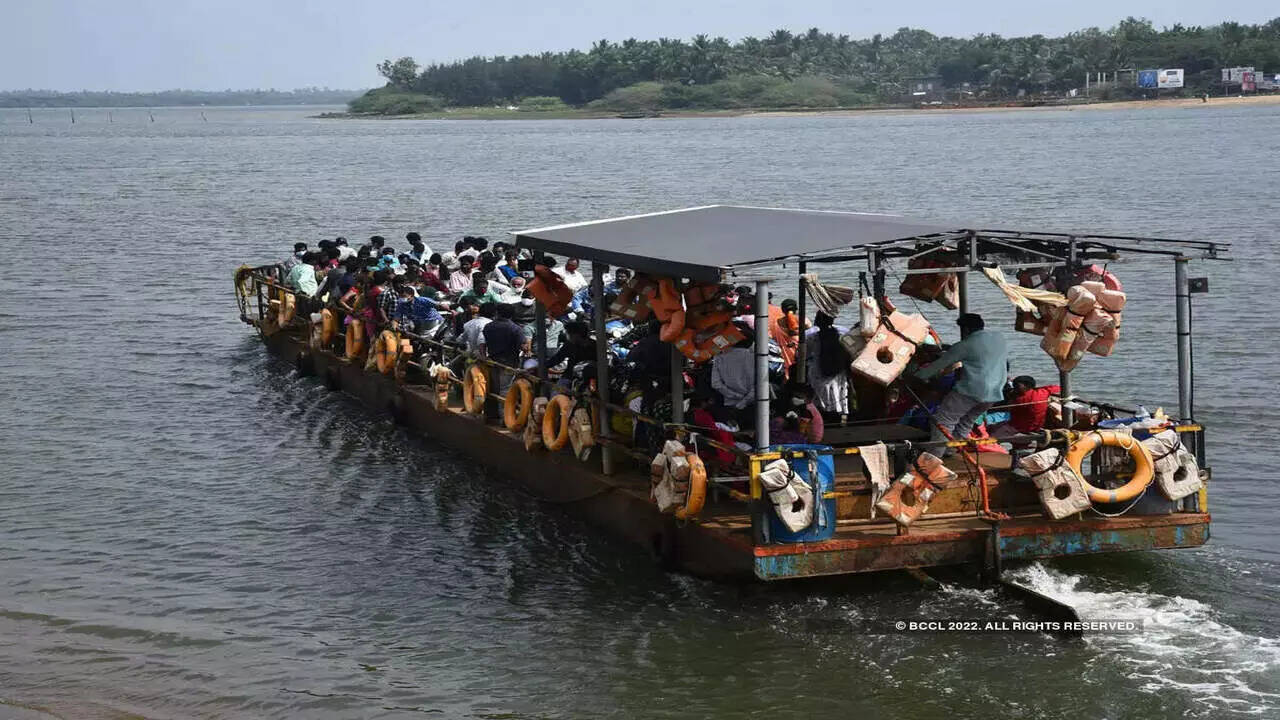 New Delhi
: In order to provide respite to the inland waterway transport sector from the impact of global fuel price increases, the Ministry of Ports, Shipping and Waterways has ordered all major ports to waive all berth rental fees and ship-related fees currently levied. to Ro-Pax or passenger ferries for
the
next six months with immediate effect.
The ministry supports Ro-Ro/Ro-Pax/ferry waterway transport which emits less emissions than other modes of transport. In addition, there are significant savings in time and money compared to traditional modes of transport.
"At the same time, road/rail traffic congestion, noise pollution and road accidents can also be reduced. Such water transport service is an effective measure to reduce logistics costs, shorten travel time and promote cabotage on multiple passable routes," the ministry said on Sunday.
marine-fuel-prices" source="Orion">marine fuel prices
The cost of 'Low Sulfur High Flash High-Speed ​​Diesel'
marine fuel
has been reduced from Rs 76,000 to Rs 1,21,000 per kilolitre. Similarly, the cost of "ultra low sulfur fuel oil" has risen from Rs 40,608 to Rs 80,917 per kilolitre.
It should be noted here that at the start of the 2021-22 fiscal year, the cost of marine fuel was 10-15% lower than retail diesel. Therefore, the increase is effectively more than 40%.
Union Minister Sarbananda Sonowal had recently held a meeting with senior ministry officials to discuss the effects of high marine fuel prices and GST on ferry operations. He had also written to
Finance
Minister Nirmala Sitharaman and Oil Minister Hardeep Singh Puri.
"The rising cost of fuel internationally now renders our local Ro-Pax and Passenger Ferry operations unviable. This waiver of ship and port charges by the MoPSW will provide much needed respite to this sector for the next 6 months. We have also asked MoPNG to consider reducing fuel prices and the Ministry of Finance to reduce associated taxes to provide the necessary support to this sector in the current circumstances," Sonowal said.
Additionally, the ministry called on states to lower their VAT rates on diesel used by this sector, saying these operational hurdles will eventually be a stumbling block in establishing this nascent waterway transport ecosystem in the country.
Related News
Airfares are determined by the market, airlines are free to set fares: Scindia clarifies that the Center does not regulate prices
Related News
Domestic air passenger traffic increases 67% to 5.72 crore in Jan-June 2022: DGCA
Ro-Pax services implemented by the Deendayal Port Authority between Ghogha and Hazira under the Sagarmala scheme have reduced the journey time from 12 hours to 4 hours. This service has transported over 78,000 vehicles and over 2.6 lakh passengers since its inception.
Similarly, the Maharashtra Maritime Board has launched a Ro-Pax ferry service on the Mumbai – Mandwa route. The project saved approximately 3 hours of road travel compared to 45 minutes by sea. Over 5.5 Lakh passengers availed of this Ro-Pax service and over 1 lakh vehicles were transported.