At UNSC meeting, Modi's five principles for maritime safety are supported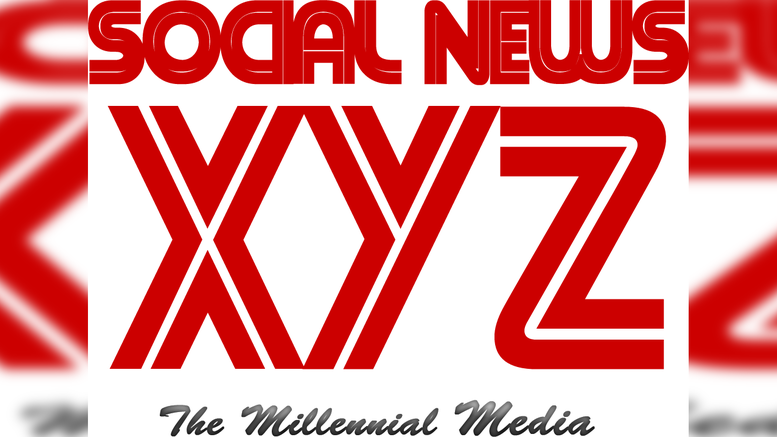 By Arul Louis
United Nations, Aug. 9 (SocialNews.XYZ) Indian Prime Minister Narendra Modi on Monday proposed five basic principles for a holistic approach to maritime security that holds the "key to the future of the planet" and the Security Council of the UN, in a show of support, adopted India's presidential statement reflecting them.
Proposals made by Modi while chairing a high-level meeting of the Security Council on maritime safety – the first major initiative of its kind at the UN – have touched the veins of deep international concerns with heads of state. and government and ministers from around the world participating.
Describing the challenges facing the world, he said that "the common maritime heritage of our faces faces various kinds of threats. Sea routes are misused for piracy and terrorism. There are maritime disputes between several countries. Climate change and natural disasters are also challenges for the maritime sector ".
"In this context, we need a framework of mutual cooperation in order to conserve and use our common maritime heritage," he said.
It was the first time that an Indian Prime Minister wielded the hammer in the Council, stressing the importance New Delhi places on maritime security given its 7,000 km coastline and its pivotal position on major trade routes in from East and South-East Asia.
The meeting was held virtually due to travel issues related to the Covid-19 pandemic, but it also allowed for the participation of world leaders.
A permanent member, Russian President Vadimir Putin made a rare appearance at the meeting, which was also attended by Kenyan President Uhuru Muigai Kenyatta and Vietnamese Prime Minister Pham Vinh Chin. Secretary General Antonio Guterres was represented by his Chief of Staff Maria Luiza Ribeiro Viotti.
Although not a member of the Council, the President of the African Union Félix-Antoine Tshisekedi Tshilombo, who is also President of the Democratic Republic of the Congo, was represented by his Minister of Foreign Affairs Christophe Lutundula given the great importance of maritime security for the continent.
All other Council members were represented at ministerial level with the notable exceptions of China and Tunisia. Beijing sent a low-level representative and struck a dissenting note attacking the Indo-Pacific initiative and directly the United States and Japan.
US Secretary of State Antony Blinken, French Foreign Minister Jean-Yves Le Drian and UK Secretary of State for Defense Ben Wallace were among the ministerial participants.
The Council unanimously adopted India's presidential statement, which warned against threats posed by terrorism and called for international action to protect the world from this danger.
The statement said: "The Security Council recognizes that terrorists can target vulnerable targets, including critical infrastructure and public places, and in particular the transport sector, including seaports and shipping, as well as interconnected critical infrastructure, which underlines the importance of enhanced cooperation to protect critical infrastructure, including cross-border infrastructure, and calls on member states to implement relevant UN Security Council resolutions. "
The declaration called on all countries "to continue to build and strengthen their capacities to improve maritime safety and security, including against piracy and armed robbery at sea and terrorist activities, as well as against all forms of transnational organized crime and other illicit activities in the maritime domain. by the competent bodies and instruments ".
In his speech outlining the five principles, Modi called for joint international action against "non-state actors" – a UN term for terrorists.
Modi began the meeting with a minute's silence for the victims of the Covid-19 pandemic and ended it with the invocation of "Om Shanti".
He recalled the role of the seas not only in trade but also in cultural exchange for India, noting the spread of Buddhism from India across the ocean.
In his five principles, Modi went beyond conventional concepts of maritime security that focus on imminent threats like piracy and government actions to include the protection of the maritime environment and its resources and the promotion of trade on the oceans.
He said maritime security cooperation should include protection of the environment and marine resources as well as cooperation in the face of natural disasters.
Maritime disputes must be resolved peacefully and in accordance with international law, he said.
Other basic principles, he said, are the removal of barriers to international trade and the promotion of maritime connectivity.
Modi presented as examples of the principles in action, the maritime border agreement with Bangladesh and initiatives such as the SAGAR (Security and Growth for All in the Region) program which encompasses assistance in the event of natural and caused disasters. by man and the surveillance of economic zones.
Putin, who hosted India when convening the high-level meeting, suggested unified UN action against piracy and terrorism with special services and armed contingents to combat the threat , adding that Russia was ready to share its experience of counterterrorism operations.
The threat of piracy "is compounded by the fact that some countries cannot fight transnational crime syndicates, pirates and terrorists on their own," he said.
Viotti said that "maritime security is compromised at alarming levels – from challenges around disputed borders and shipping routes not conforming to international law, to depletion of natural resources – including illegal, unreported and unreported fishing. regulated ".
However, piracy, theft and terrorist acts, as well as the use of mines and drones pose a serious danger, she said, stressing that despite a drop in the volume of maritime traffic due to the Covid pandemic -19, piracy almost doubled in Asia last year.
"Maritime insecurity is also worsening the emerging terrorist threat in the Sahel region," she said, adding that "these growing and interconnected threats call for a truly comprehensive and integrated response".
British Defense Minister Ben Wallace said his country shared India's "vision for a free, open and secure Indo-Pacific," which he said was "the engine of the global growth ".
Modi and Prime Minister Boris Johnson agreed in May on a new maritime partnership in the western Indian Ocean, he added.
(Arul Louis can be contacted at [email protected] and followed on Twitter at @aruluis)
Source: IANS
About Gopi
Gopi Adusumilli is a programmer. He is editor-in-chief of SocialNews.XYZ and president of AGK Fire Inc.
He enjoys designing websites, developing mobile apps, and posting topical news articles from a variety of authenticated news sources.
When it comes to writing, he enjoys writing about current world politics and Indian films. Its future plans include the development of SocialNews.XYZ into a news website that is free from bias or judgment towards any.
He can be contacted at [email protected]
Related