Collins, King and Pingree announce $1.2 million…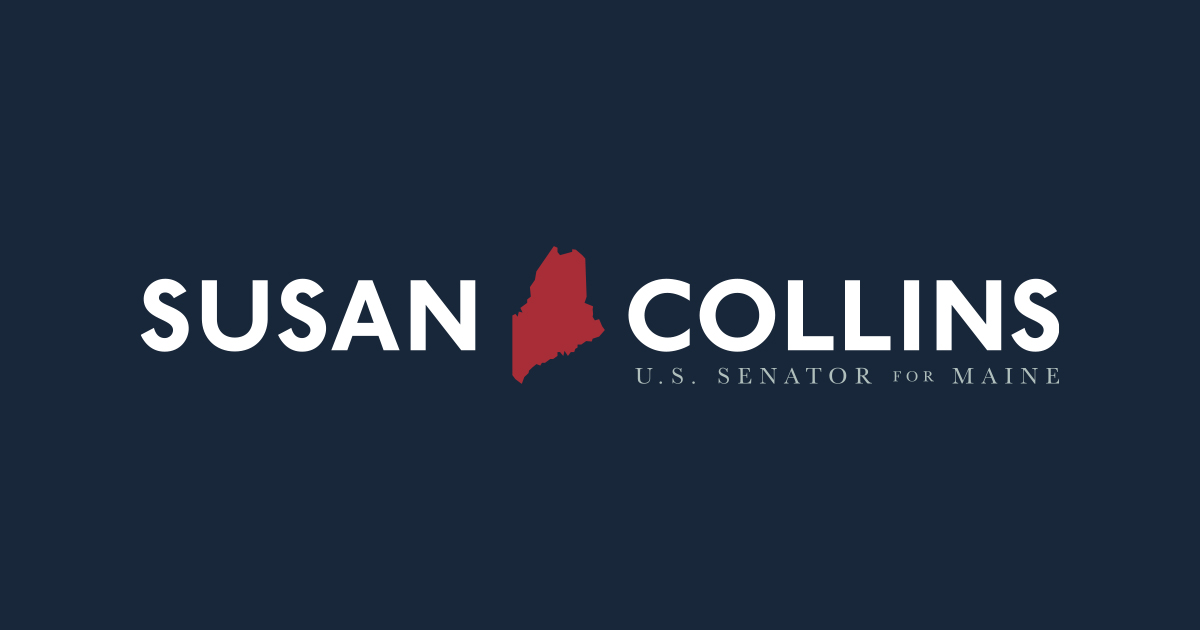 WASHINGTON DC – U.S. Senators Susan Collins and Angus King, and Rep. Chellie Pingree, today announced that two Maine organizations will receive a total of $1.2 million from the National Oceanic and Atmospheric Sea Grant American Lobster Initiative Administration (NOAA) to support Maine lobster health. industry and help lobster harvesters adapt to any potential regulatory changes.
The funding will be used by the Maine Department of Marine Resources (DMR) to research innovative new gear technologies, and by the Gulf of Maine Lobster Foundation to improve information and communication systems for lobster fishers. . These grants come after the Maine delegation included language in the 2022 appropriations package that required Sea Grant to use this funding to support gear upgrades.
"The lobster industry is an integral part of Maine's economy, plays a central role in our communities, and represents our state around the world. It's more than a fishery, it's part of our identity. said Senators Collins and King and Rep. Pingree. "With the industry facing new regulatory challenges from NOAA, these funds are a critical step in giving our lobsters the resources and equipment options they need to stay in business. It is simply unacceptable for NOAA to demand changes from the Maine lobster industry without providing them with the resources to do it – that's why we got this funding in last year's appropriation bill, and why we will continue to do everything in our power to protect the most valuable and iconic fishery from the country. Much more needs to be done to ensure the long-term health and success of our coastal communities, but it is real progress.
"Testing of new gear technologies is critically important as it is currently far from a viable option for industry and managers," said Patrick Keliher, commissioner of the Maine Department of Marine Resources. "This award will support the evaluation of different gear retrieval and location systems, all of which must work for this technology to be a feasible part of the future of this fishery. With the courts pressuring the NMFS to reduce risk, it is imperative that we know what works and what does not.
Funding will be distributed as follows:
$750,000 for the Maine Department of Marine Resources to test and evaluate various lobster gear modification technologies. The project will collect information on the performance of these systems by equipping volunteer lobster industry participants in several fishing areas with the prototype gear. The data will be used to determine the implications of NOAA's Atlantic large whale harvest reduction plan and develop adaptations to help lobsters comply with the plan.
$404,564 for the Gulf of Maine Lobster Foundation to provide lobster harvesters with new imaging and data communication tools needed to navigate an ever-changing environmental and regulatory landscape. Researchers will equip dozens of commercial vessels with microcomputers, sensors and various modes of ship-to-shore communication that can help lobster boats provide real-time data to shore and the rest of the fleet.
The Sea Grant American Lobster Initiative, funded by NOAA's National Sea Grant College program, fills critical knowledge gaps about American lobster and its iconic fishery in a dynamic and changing environment. The initiative, which began in 2019 after Senator Collins and Rep. Pingree earned his inclusion through his work on the Senate and House Appropriations Committees, supports both scientific research and a regional Sea Grant outreach program in the northeast. Together, the research and extension components of this initiative develop and share new insights and knowledge with industry stakeholders and resource managers from Maine to New York.
The Maine delegation recently secured $17,065,000 to support the Maine lobster industry in the Fiscal 2022 Commerce, Justice, and Science (CJS) appropriations invoice. The bill included language requiring NOAA to direct funding toward gear upgrades.