Ensure the safety of fish stocks for the end of year celebrations: ministry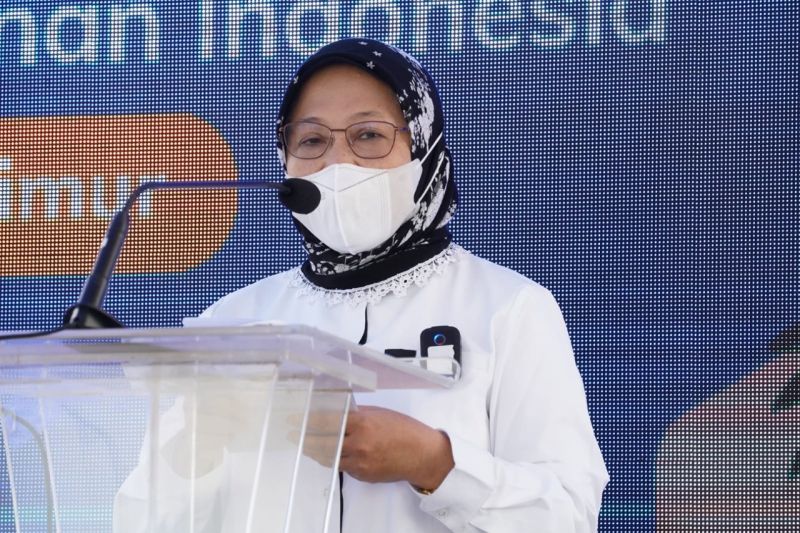 We expect the demand for these types of fish to increase by up to 50 percent.
Jakarta (ANTARA) – The Ministry of Maritime Affairs and Fisheries has said it is ensuring the safety of fish stocks, which are expected to reach 2.49 million tonnes between December 2021 and January 2022.
Fish stocks will be in excess of demand, which is expected to reach 2.23 million tonnes during the same period, he added.
"Therefore, we estimate that there will be a fish supply surplus of 267 thousand tons", director general of strengthening the competitiveness of seafood and fishing products at the ministry, Artati Widiarti. said in a press release released here on Tuesday.
Stocks will be quite sufficient to meet public demand during the Christmas and New Year holidays, she added.
She estimated that demand would increase by 10-20% during the holidays.
Related news: Sinking of illegal vessels improves fish stocks in Indonesian waters
Tuna, snapper, grouper, giant trevally, pomfret, milkfish, carp and tilapia are usual favorites with people at New Years celebrations, she noted.
"We expect the demand for these types of fish to increase by up to 50 percent," the managing director said.
To maintain the stability of the supply and prices of fish during the holidays, the ministry has taken a number of measures, such as the conduct of the measurable fishing program and the development of aquaculture, she informed. .
In addition, the ministry worked in synergy with suppliers, associations, public fishing companies, modern retailers, restaurants and marine and fisheries offices to secure supply and prices of fish, a she added.
In addition, the ministry has established a fish warehouse receiving system, partnering with fishery suppliers, markets and logistics service providers to monitor the affordability of the stock and prices of fishery products. , she said.
"We are trying to anticipate soaring prices and scarcity of fishery products. So people don't have to worry about buying fish to celebrate the holidays," Widiarti added.
Related news: Abundant fish stocks are only found in Indonesian waters (Minister)
Related news: Sufficient fish stocks for Lebaran