FERRIES 2021: Pace Ralli to speak on the first zero-carbon hydrogen fuel cell ferry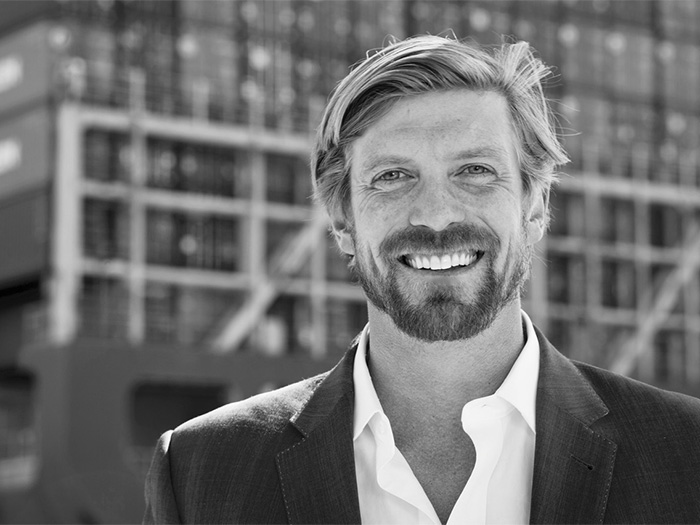 Speakers at Marine Log's upcoming FERRIES 2021 will include Pace Ralli, Founder and CEO of SWITCH Maritime. On November 10, the second day of the conference, he will speak on the first zero-carbon hydrogen fuel cell ferry, the Sea change. The audience will be invited to ask questions immediately after their presentation.
Ralli will present a case study on Sea change ferry from the shipowner's perspective which will incorporate insight into hydrogen powertrain technology. It will also address:
Project finance methods and fuel supply chains;
The importance of Sea change project as part of maritime decarbonisation efforts; and
How SWITCH Maritime can help industry players in the energy transition.
MEET THE PACE RALLI
Ralli is an entrepreneur and impact investor in the maritime, transportation and energy sectors. He is co-founder of Clean Marine Energy, SWITCH Maritime, MidOcean Wind and partner of MidOcean Marine Partners. He received a BA from Middlebury College in 2002, and an MBA from the Tuck School of Business at Dartmouth College in 2009.
His experience ranges from corporate finance and business development to financing energy efficiency and renewable energies. He and his partners saw the opportunity to unlock large-scale emission reductions in the shipping industry. It is now largely focused on financing the path to zero-emission shipping while advancing innovative sustainable technologies. Current project areas include clean ship refueling infrastructure, installation of offshore wind farms and zero emission passenger transport.
FERRIES 2021
FERRIES 2021 will take place November 9-10 on the New York Harbor waterfront in Jersey City, NJ.
Marine Log has partnered with the Passenger Vessel Association (PVA) to plan what will be the industry's first live event in 18 months. In addition to two days of in-person discussions and dynamic question-and-answer sessions, the event will provide plenty of networking opportunities.
Over the next few years, the ferry industry is expected to experience rapid growth and innovation. The collaboration between Marine Log and PVA enables the two organizations to share industry knowledge and resources in support of the ferry industry at this critical juncture.
As always, the program will focus on lessons learned from hard-earned real-life experience. In addition, the program will explore new ways to achieve economic and environmental goals through technological advancements, innovative approaches to vessel operations and the latest trends in ferry design.
FERRY TOUR
A highlight of this year's event will be an in-person visit to the first of three new Ollis Class ferries delivered to New York Harbor this fall for the Staten Island Ferry Division of the New City Department of Transportation. York (NYCDOT). The ferries, designed by Elliott Bay Design Group in Seattle, Washington, were built by the Eastern Shipbuilding Group shipyard in Florida.
Conference attendees will benefit from a guided tour of the ship's wheelhouse, engine room and passenger areas.
NYCDOT will also allow guests to explore its full mission pilothouse simulator. Designed as a faithful reproduction of the Ollis-class cockpit, the simulator features the same Furuno radars and Transas ECS units as the ferries.
A question-and-answer session will conclude the tour on the ferry saloon deck before returning to the hotel for the remainder of the conference.
Currently, the growing list of event sponsors includes Cummins and Soundown, and J&A Enterprises (platinum sponsors); Glosten, ABB, Kongsberg, Wärtsilä, Marine Jet Power and Siemens Energy (gold sponsors); NCP Coatings, MTU – A Rolls-Royce Solution, BMT, Elkon, EMS Marcon, Beier Integrated Systems, RocketRez, The Shearer Group, C-Job Naval Architects and Thrustmaster (silver sponsors); and Eastern Shipbuilding Group, Elliott Bay Design Group, Great Lakes Power, Twin Disc, Derecktor, Karl Senner, Rigidized Metals, All American Marine, Panolin, Martin Ottaway, TNEMEC, RA Mitchell, BAE Systems and Thrive Payments (bronze sponsors); UES seats (tour sponsor); Hornblower (lunch sponsor); TEPCO Solutions (sponsor of the cocktail); Simplex Americas (sponsor of the cordon); and Metal Shark (sponsor of the registration bag).
Registration for the event is open
For any sponsorship questions, please contact David Harkey at [email protected].
Categories:

Environment, Ferries, News, Passengers, Technology