G20: Indonesia supports private sector in environmental financing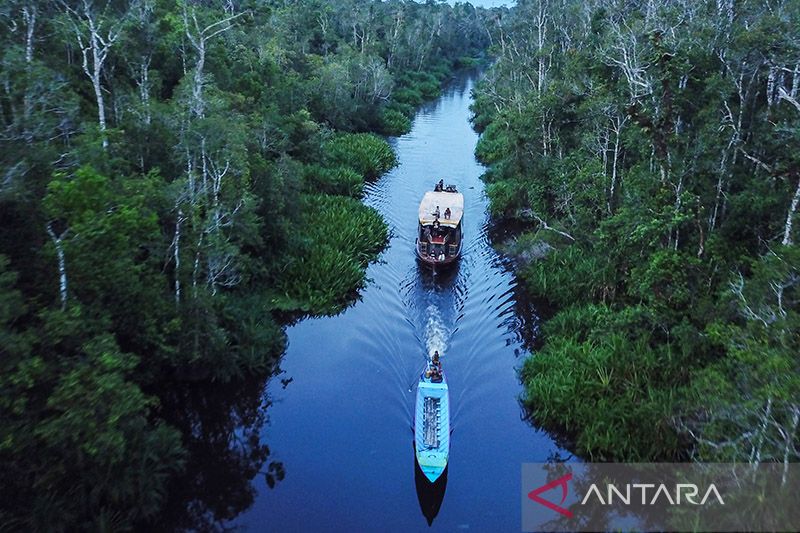 Jakarta (ANTARA) – Indonesia is working to encourage G20 members to identify and explore the aspirations of private sector actors to increase their role in environmental finance programs.
The statement was made by Director General of Pollution and Environmental Damage Control Sigit Reliantoro at the Ministry of Environment and Forests.
The effort to invite G20 member countries to discuss the role of private parties in environmental finance programs was made at the first meeting of the G20 Environment Members' Meeting and the Sustainability Working Group (EDM-CSWG), Reliantoro told ANTARA here on Saturday.
"Through various EDM-CSWG meetings, Indonesia has encouraged G20 countries to deliberately draw up a roadmap or inventory of financial products that can be developed by the banking sector or finance institutions that are attractive to the sector. private, both nationally and internationally," he noted. .
Reliantoro, who is one of the co-chairs of the EDM-CSWG, explained that during the first meeting of the EDM-CSWG which was held in Yogyakarta from March 21-24, 2022, the issue of research, development and access to blue carbon data has also been high.
He noted that some sort of collaboration will be discussed at future EDM-CSWG meetings.
Related News: Indonesia to Show Commitment to Sustainable Industry at G20 TIIWG
In addition, Indonesia raises marine issues in the G20 topics on environment and climate change, as marine issues are related to the potential of blue carbon, which plays a role in reducing greenhouse gas emissions. greenhouse, Reliantoro said.
On marine conservation, he noted that Indonesia had highlighted the importance of marine protected areas (MPAs) and other effective area-based conservation measures (OECMs) to maintain integrity and protect and restore marine ecosystems, such as coral reefs.
"Indonesia encourages the contribution of the G20 in establishing and strengthening MPA networks for information exchange; knowledge and technology in MPA management; scientific research and capacity building; the creation of economic and social instruments; and funding mechanisms," Reliantoro pointed out.
Related news: Indonesia promotes use of electric vehicles at G20 side event