Green scene: Can Ireland achieve a net zero energy system by 2050?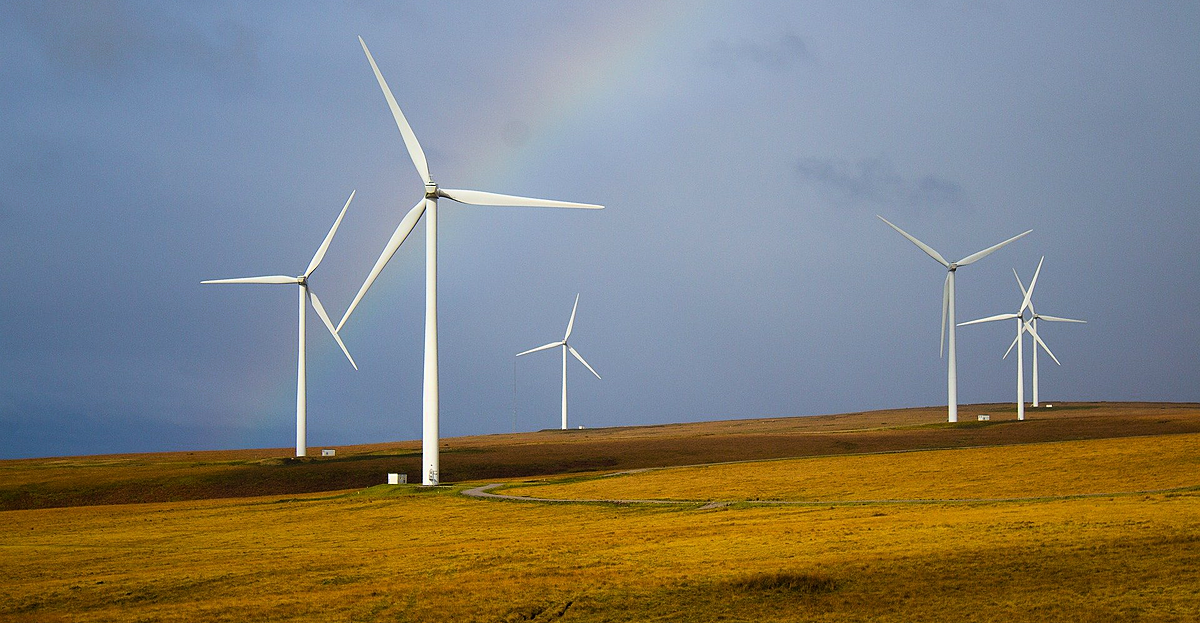 A recent report showed Ireland could achieve an energy system with net zero emissions by 2050, creating up to 50,000 jobs.
the report, published by MaREI, the SFI Energy, Climate and Sea Research Center, hosted by University College Cork, on behalf of Wind Energy Ireland, also explains in detail how Ireland can achieve this and its benefits. beyond the fight against the climate crisis.
Professor Brian Ó Gallachóir, Director of MaREI – the SFI Research Center for Energy, Climate and the Sea, joined Pat Kenny on The Pat Kenny Show to discuss the feasibility of this plan for Ireland.
Take a no-regret approach
In order to reach this important milestone, the report suggests three key "no regrets" options that the government must pursue. These are:
Energy efficiency first: Making society energy efficient must be the first principle. Barriers – political and financial – to renovating homes and using more energy efficient technologies should be removed. Investments would be needed to quickly train the necessary skilled workers.
Electrification: Electricity, not oil, is expected to become the backbone of the Irish energy system. Any means of transport or heating that can be electrified must be as quickly as possible.
More renewable energy faster: Renewable energy projects such as wind farms – on and at sea – and solar parks are expected to be developed much faster and sustainable bioenergy would also be needed to completely decarbonise the Irish energy system.
Speaking to Pat Kenny about this' no regrets' approach, Professor Ó Gallachóir said: 'The focus on' no regrets' shows the three fundamental elements of one of the scenarios explored in the analysis. . This is a very clear evidence, because it saves money, reduces emissions and makes our society energy efficient must be our first principle. "
Overcome the obstacles
Of course, it's not always easy to make your home more energy efficient. Cost is obviously a major consideration for businesses and homeowners when it comes to renovating a room or home to be more energy efficient.
There are currently a number of programs and grants available for businesses, but this is currently not being replicated in the residential sector.
Speaking on The Pat Kenny Show, Professor Ó Gallachóir explained how some communities have come together to cut costs, but said there is an additional need for innovative financing to overcome the cost barrier:
"We've seen some really good examples in communities across the country where energy communities have come together. Not only do you get that effect of insulating the entire deck, there are economies of scale. So you can. negotiate a better deal with insulation companies, for example. "
"I mean, we have 400,000 households that are getting a fuel allowance. So there is a, there is an affordability issue and this is where the public funding for the investment is also required. I think that innovative financing is, is a key part of solving this obstacle and this challenge. "
What does an energy-zero future look like?
The report makes clear that to achieve net zero energy status by 2050, Ireland will need to see mobilization at all levels of society and a shared commitment to a cleaner and brighter energy future.
With this, we could see the wind supplying two-thirds of Ireland's total energy needs, either directly through the electricity supply or by generating large amounts of hydrogen for heating, transportation or to be stored for be used in power plants. This would also be supported by significant volumes of bioenergy, solar power and battery storage, according to the report.
Of course, it would take a large number of skilled workers to get to this stage by developing wind farms, installing heat pumps in homes, renovating buildings and further expanding the power grid.
The report calculates that the total annual investment needed to decarbonize the energy system is around 1.4% of GDP, compared to around 8.5% of GDP that Ireland currently invests in energy each year.
To learn more about climate research and other interesting topics, you can listen to Professor Brian Ó Gallachóir on Green Scene, sponsored by ESB, on The Pat Kenny Show every Wednesday or catch-up here.