Growth persists despite a lackluster business climate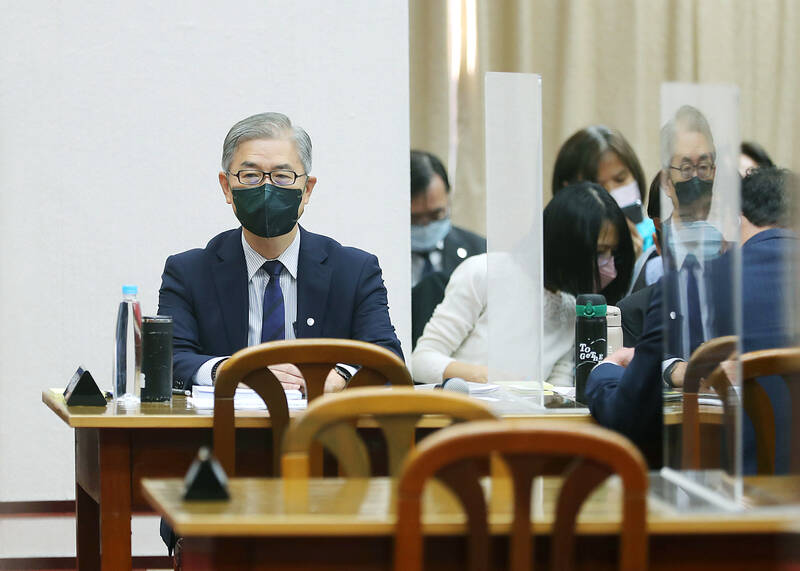 By Kao Shih-ching / Staff Reporter
Although the National Development Council's (NDC) business climate monitor is flashing 'yellow-blue' for the first time in 26 months, indicating sluggish activity, local listed companies still saw growth in business. earnings and showed strong fundamentals, said Chairman of the Financial Supervisory Commission (FSC), Thomas Huang (黃天牧) said yesterday.
Huang's comment came as investors questioned whether the FSC would implement the short-selling ban on all local stocks after the benchmark TAIEX index continued its downward trend, dropping 1, 07% to 12,788.42 points.
The commission is factoring in business climate control when adjusting its policy, but local businesses have been operating safely, with combined revenues growing about 10% year-on-year for the first three quarters, it said. Huang said.
The average yield of local stocks stands at 5.34% and the price-earnings ratio reached 9.4, suggesting that the fundamentals of local stocks are solid, he added.
FSC data shows that the monetary valuation of all local and foreign stocks held by local financial sectors plunged to NT$2.6 trillion (US$80.88 billion) at the end of last month, down from 16% from NT$3.1 trillion a month earlier.
Local banks were the biggest sellers of stocks, offloading NT$136.5 billion of local stocks last month, while local brokers sold around NT$3.7 billion of local stocks, according to committee data.
Only local life insurance companies bought more local stocks last month. The combined valuation of local stocks held by local life insurers fell to NT$1.59 trillion at the end of last month, the lowest in 30 months, according to commission data.
Local stock turnover totaled NT$172.7 billion yesterday, while overseas institutional investors sold NT$11.85 billion worth of local stocks, with weighted stocks such as Taiwan Semiconductor Manufacturing Co (台積電), MediaTek Inc (聯發科) and Evergreen Marine Corp (長榮海運) bearing the brunt, according to data from the Taiwan Stock Exchange.
Foreign institutional investors sold NT$10.4 billion worth of local stocks this week, down from NT$50.24 billion the previous week, the data showed.
Comments will be moderated. Keep comments relevant to the article. Remarks containing abusive and obscene language, personal attacks of any kind or promotion will be removed and the user banned. The final decision will be at the discretion of the Taipei Times.