In Memoriam: Morton Collins | U Daily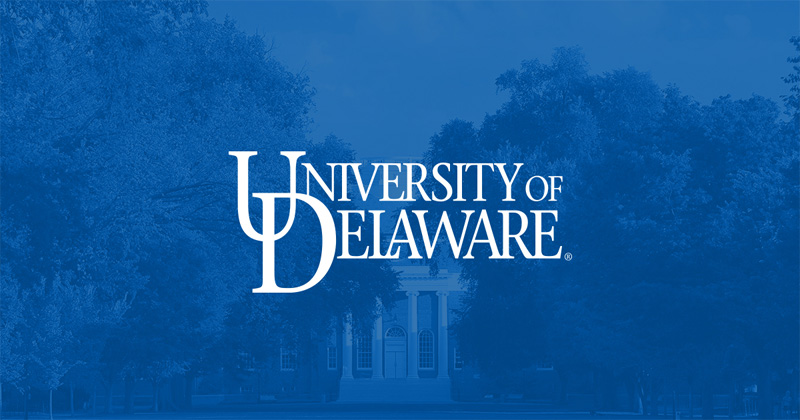 In his sophomore year, Dr Collins worked for the Sinclair Refinery after connecting with another UD alumnus – Walter Coppock, class of 1928, who was vice president of Sun Oil. The work provided Dr. Collins with excellent income and valuable experience in the collection, labeling, distillation and analysis of gas and liquid samples. By the end of the summer, Dr. Collins had enough money to pay for the expenses of his entire upcoming junior year.
Dr Collins also participated in the University's ROTC program, receiving a commission as a second lieutenant in the United States Army. In 1963 he was called up to active duty where he led a special project team at the US Army Picatinny Arsenal and the National Security Agency (NSA), then trained to fly at Patuxent River Naval Air Station and Marine Corps Air Station Miramar. Dr Collins then flew more than 160 missions aboard the F-4 Phantom II over the South China Sea off the USS Enterprise. Throughout his life he remained an active private pilot of single and multi-engine airplanes, turbojets and even a bright red open-cockpit WACO biplane. He eventually accumulated more than 7,000 flight hours.
His strong work ethic, self-reliance and courage also led him to Princeton University for his doctorate and then led him to invest more than four decades in the fields of life sciences, electronic materials, communications and software. In 1968 he founded Data Science Ventures (DSV), a pioneering venture capital firm that had offices in Princeton, NJ, and Newport Beach, CA. DSV partnerships specializing in the early financing of high-tech companies.
Pay next
Dr Collins has never forgotten the impact of his Blue Hen experience, his relationship with the faculty and his DU training. He and his family generously supported the construction of the Allan P. Colburn Laboratory, providing essential research and academic space for students and faculty in the Department of Chemical and Biomolecular Engineering.
In 1998, Dr Collins and his wife, Donna, established the Morton '58 and Donna Collins Scholarship in Chemical Engineering to support a graduate student in the Department of Chemical and Biomolecular Engineering. Since its inception, the fund has changed the lives of 33 beneficiaries. Dr Collins highly valued the graduate study experience and was happy to allow students to continue their graduate studies.
"The discoveries made during academic research are some of the most telling results of your career, whether you go into industry or academia," said Dr. Collins. "To experience this in an institution like UD is an unprecedented opportunity. "
Dr Collins gave his support to the undergraduate Blue Hens through the Class of 1958 Scholarship, which was established in 1993 by members of the Class of 1958 in honor of their 35th reunion. The scholarship has benefited 91 recipients to date.
Because of their remarkable generosity, the Collinses have been recognized as members of the Founders Society of UD, honoring the University's most generous donors who provide transformational support to faculty, staff, students and to the UD campus by committing to the tune of a million dollars or more over their lifetime.
"Mort has been an incredible ambassador and supporter of our College of Engineering. His investments – in our facilities, our students, our vision – have truly transformed experiences and opportunities, helping to empower and inspire the next generation of engineering leaders, "said Levi Thompson, Dean of the College of Engineering. "I will always be grateful for his support, mentorship and leadership. Death will be sorely missed, but his impact will live on.
More than philanthropy
Dr Collins' approachable disposition and willingness to share his lessons learned, made it an easy choice to connect with Blue Hens as a guest speaker and mentor.
Dr. Collins' expertise in his field, his love for his alma mater and his desire to give back led him to the Advisory Board of the Department of Chemical and Biomolecular Engineering. For nearly 30 years, he was a member of the board and was its president from 1984 to 2010. He was also a valued member of the President's Leadership Council, which serves as an advisory group to the president of the UD, and is also the campaign cabinet. for Delaware First: The Campaign for the University of Delaware.
Dr. Collin's commitment and philanthropy with UD as well as his professional and personal accomplishments have earned him numerous honors within the institution. In 1988 he was honored as part of the Alumni Wall of Fame and in 1989 he was awarded the Medial of Distinction, the highest non-academic honor bestowed by the University's Board of Trustees. It recognizes people who have made humanitarian, cultural, intellectual or scientific contributions to society; who have achieved significant professional success; or who have rendered important service to the university, community, state or region.
At the University's launch ceremony in 2015, Dr Collins received the UD's highest academic honor when he received an honorary Doctor of Science degree. Saluting him as a loyal alumnus, nationally respected technology leader and champion of next-generation technology, the quote read, "Dr. Collins, you have dedicated your professional life to fostering and supporting innovation that will change and improve the way we all live.
Professionally, Dr. Collins has received countless accolades, including his induction into the National Academy of Engineering in 2016, which is among the highest professional accolades bestowed on an engineer.
"Mort has lived an extraordinary life. His strength, persistence, hard work, curiosity and intelligence have led him to great accomplishments, "said Jim Dicker, vice president of development and alumni relations. "I was honored to know him, and UD is privileged to have counted him among our alumni and to benefit from his generosity."