Iridium (IRDM) and MAS join forces to boost maritime communications – June 1, 2021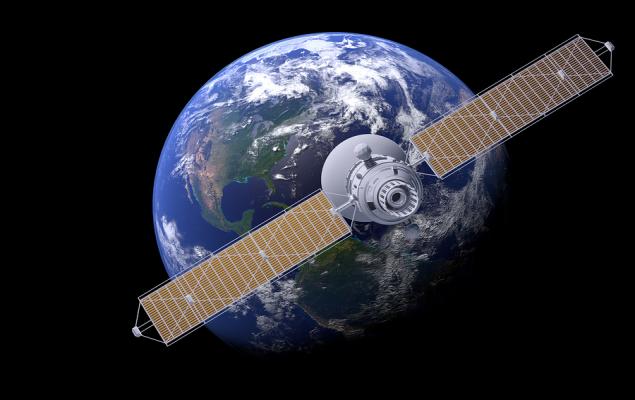 Iridium Communications Inc. IRDM recently announced that it will help the autonomous transatlantic research vessel, the Mayflower Autonomous Ship ("MAS"), to collect in real time critical information related to the conservation of marine mammals, ocean acidity and to climate change. MAS has also selected the French multinational and Iridium ally, Thales Group, to participate in this scientific expedition.
Remarkably, Iridium is widely known for digitizing ships through satellite communications. As part of this collaboration, the McLean, Va.-Based company also provided its popular Iridium Certus technology to remotely manage MAS vessel operations and monitor the vessel's location autonomously, ensuring constant communication with the team ashore.
At a time when the majority of global organizations are sparing no effort to safeguard the future of the maritime industry, the latest alliance is a major boon. Supported by such a positive effort, shares of Iridium gained 1.2% to close at $ 38.21 on May 28.
Notably, MAS is a unique joint initiative of ProMare, a non-profit company established in 2001 to promote marine research and exploration, and International Business Machines Corporation (IBM – Free report) with the support of a global consortium of partners. The fully autonomous vessel capitalizes on AI (artificial intelligence) and machine learning technology to collect crucial data on the ocean.
MAS 'AI Captain collects information from various sources and analyzes it judiciously for effective decision making. The vessel is equipped with six AI-powered cameras, 15 on-board devices and 30 on-board sensors that protect the vessel from any potential risk, including dangerous storms.
As part of this mission, MAS was equipped with the Thales VesseLINK 700 terminal. It is powered by Iridium Certus, a broadband L-band solution that offers improved global coverage. As a result, the AI-enabled marine research vessel will be able to assimilate critical scientific and environmental data, provide performance feedback, and track location, all in real time.
Since the vessel does not involve human intervention, facilities such as remote piloting systems supported by real-time situational awareness will provide significant cost benefits. Driven by such resilient features backed by Iridium's best satellite network, the recent partnership is expected to highlight the changing landscape of the maritime industry. Notably, the unmanned journey is expected to begin in the spring of 2021.
Iridium expects to continue to benefit from a very lucrative recurring service revenue base, driven by subscriber growth and mobile penetration. With an efficient operating model, the company provides unprecedented critical communications and maintenance services to the military branches of the Ministry of Defense.
It believes in the philosophy of providing cost effective and competitive broadband services through its popular Iridium Certus technology. Its business activity is the main source of long-term growth as it serves a diverse customer base in various regions. In addition, the company's strong product portfolio is expected to increase sales in the long term.
Iridium has beaten earnings estimates in each of the past four quarters, with a positive surprise of 38.9% on average. Zacks Rank # 3 (Hold) stock is up 57.8% from the industry's 28.6% growth last year.
Image source: Zacks Investment Research
Some top-ranked stocks in the industry are EchoStar Corporation (SATS – Free report) and ORBCOMM Inc. ORBC, each wearing a Zacks Rank # 2 (Buy). You can see The full list of current Zacks # 1 Rank (Strong Buy) stocks here.
EchoStar delivered a surprise profit over the last four quarters of 181.9%, on average.
ORBCOMM delivered a surprise earnings for the last four quarters of 35.5%, on average.
It's time to invest in legal marijuana
If you're looking for big payouts, there couldn't be a better time to jump into a young industry poised to skyrocket from $ 17.7 billion in 2019 to $ 73.6 billion expected by now. 2027.
After a clean sweep of 6 electoral referendums in 5 states, the pot is now legal in 36 states and DC federal legalization is expected soon and it could be an even bigger boon for investors. Even before the latest wave of legalization, Zacks Investment Research recommended pot stocks that climbed to + 285.9%
You are invited to consult Zacks' Marijuana Money Makers: An Investor's Guide. It presents a timely watchlist of pot stocks and ETFs with exceptional growth potential.
Today, Free Download Marijuana Moneymakers >>