Pakistan Economic History Outlook: 1947-2021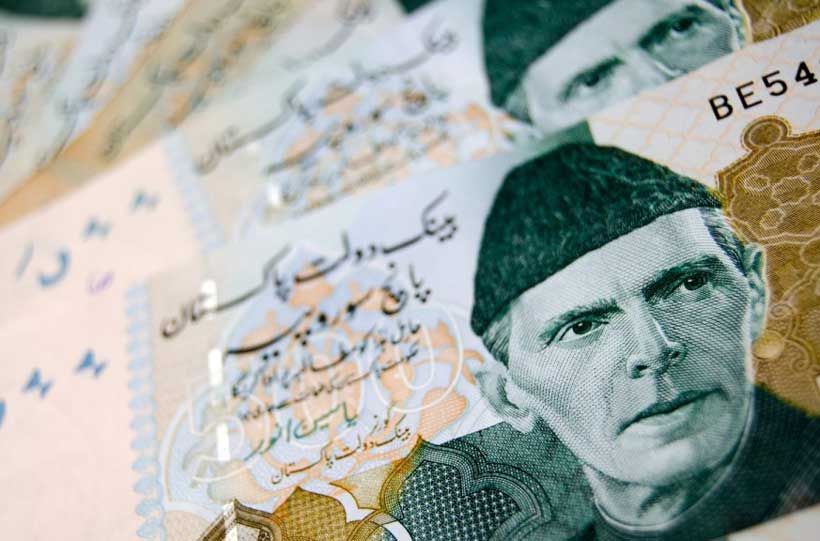 Pakistan has finally had the opportunity to turn to its economic development after facing internal and external security unrest over the past decades. It is ready to prioritize economic security and use it to protect national interests. The shift from geopolitical confrontation to geoeconomic cooperation was proposed by National Security Advisor Moeen Yousuf. Foreign Minister Shah Mehmood Qureshi also reiterated Pakistan's commitment to "geo-economic change" during its physical and virtual contacts with several countries, including Germany and Egypt. The country has started to diversify its economic and diplomatic engagement with states. Domestically, the picture is quite vague when it comes to the economic attributes needed to derive the geo-economic strategy. Pakistan faces a recurring need for foreign loans, a trade deficit, a narrow export base and a low international market share. This begs the question of whether the strategy would ever materialize or not. To avoid the latter scenario, the government should work on the means for to success achievement of geo-economic objectives.
First, Pakistan must strengthen its engagement in regional economic configurations to diversify its trading partners, prevent or reduce obstacles in the form of trade barriers, prevent diversion of exports and conclude FTAs ​​with different countries. It will also strengthen Pakistan's inclusion in global supply chains (which currently stands at 0.08%) and ensure national competitiveness in production and supply. Pakistan wants to be the full dialogue partner of ASEAN plus six; however, its membership is refused by three members (Vietnam, Philippines and Singapore). Pakistan is reaching out to these states bilaterally, but the process will go smoothly if it engages with them at multiple levels and fora. The most recent neglect in this area has taken the form of non-membership of RCEP, which includes economic giants from East Asia (South Korea, Japan, China, Australia, etc.). Most East Asian states do not have extensive trade relations with Inner Asia. Pakistan can offer them to expand their trade in these regions through CPEC. This is especially true for South Korea and Japan, as CPEC will reduce access time and reduce their insecurity due to the Hormuz dilemma, as nearly 80% of their trade depends on this strait. In addition, these states are encouraged to invest in Pakistan in SEZs, infrastructure, hydropower projects, theme park development and coastal development. Pakistan has 300,000 young English speakers specializing in IT, and globally 2/3rd of the population is the youth. This human capital can also be a great potential for these States. Most of the advanced states in East Asia (like Singapore, the Philippines and Thailand, etc.) also face the threat of terrorism. Pakistan can help them with its own successful counterterrorism experience. In addition, Pakistan can seek both public partnership and privatization with these states for efficient industrialization and re-functioning of industries with disabilities.
Second, Pakistan should also join the US and allies-led B3W initiative, a $ 40 trillion infrastructure project aimed at helping developing countries rebuild better. The initiative is considered "anti-China", but it is not necessary to project it that way since one of the members of the G-7, that is to say Italy, is also a partner of the BRI. More than 100 countries have already signed agreements with China under the BRI. B3W is more akin to giving an opportunity to States to develop and to balance their policies between competitors, both strategic and economic. Pakistan, with its aspirations to continue independent policy making and remain neutral in US-China competition, can also reap political and economic benefits from joining B3W. He has already signed a multilateral agreement with the United States, Afghanistan and Uzbekistan, which emphasizes regional stability, peace and connectivity. This is a good incentive for Pakistan to pursue this agreement for entry into the B3W project.
Third, as Pakistan is already working on improving its tourism due to the richness of natural aesthetic places with all their diversity, there is a need to develop better transport facilities, modern infrastructure that would increase the potential. Pakistan is also expected to work on maritime tourism, which can be a huge industry, but given the poor management of beaches and limited development, it is not among the attractive global tourist destinations despite the potential. The lack of attention is not limited to the field of tourism. Pakistan has a marine area of ​​240,000 square kilometers, which represents 36.4% of the country's territory. If Pakistan's sea area was a piece of land, then it would be a little bigger than Punjab province. This indicates that Pakistan has blessed the Blue Economic Zone. The year round functional seaport of Karachi and Port Qasim and the world's deepest port Gwadar with its strategic location further add to its importance. Despite all this, unfortunately Pakistan suffers from what is called sea blindness (people are not aware of the maritime potential). At one point, Pakistan ranked first in the shipbreaking industry, but is now fourth with India in the lead and Bangladesh in second. It must exploit its resources and capitalize on them, whether it be the maritime coastline, maritime tourism or fishing. It is necessary to educate people that the sea is not a source of immersion but a potential that must be used. It should also strengthen public-private partnerships (both nationally and internationally) so that ports and their resources can be developed. The Pakistani elite go to Thailand, Mauritius, etc. to visit their beaches which are not unique, but simply well developed. Pakistan needs technological advancement because there is no advanced technology to handle massive cargoes and even to clean the coasts. Fishing technologies are also not advanced and environmentally friendly, which has resulted in it being repeatedly banned by the international community.
Fourth, Pakistan should expand its export base and opt for modern techniques for efficient production and long-term preservation. The country is already a major exporter of textiles, fruits, grains, vegetables, pharmaceutical instruments and sporting goods. Recently, it started to export meat to states like China, Malaysia, etc. Nationally, Pakistan should introduce price tags for utility items which are the same throughout the country, in order to prevent the exploitation of food products through hoarding practices. Pakistan must increase its competitiveness in these exports by introducing modern technological methods. This is necessary because Pakistan's competitors in these exports are facilitated by regional mechanisms. Moreover, being one of the four largest milk producers in the world, Pakistan is expected to introduce cold supply chains for efficient domestic use and even bring it up to the international standard for exports. Subsidies and government interventions (packaging laws, etc.) are needed to achieve economic benefits in terms of employment, food security and income. States like Turkey, India, Bangladesh, Malaysia, etc. have already developed a dairy industry. It also needs to shift the focus of its exports towards the information technology sector which is more economically productive for state economies in the information age.
Fifth, Pakistan needs to work on its positive image through soft power tools like public diplomacy which targets not only the international audience but also the domestic one. There is a need for unanimous understanding between government and the public about certain policies, so that there is no room for misunderstanding, revulsion and political failure. Internationally, too, Pakistan needs to work on its 'image' because in the media age people believe what they see, regardless of who is behind the scenes or what other aspects of reality might be. . The initial climate snub, Pakistan's recent re-inclusion on the UK's red list and Pakistan's non-removal from the FATF list all point to the need for a "soft and liberal image". The international public must be convinced of Pakistan's tolerance for diversity in all its aspects, ie cultural, religious, political, economic and social. This is necessary for them to know the other side of the coin and for Pakistan to have international confidence in business, tourism and diplomacy. The first step towards this is what Prime Minister Imran Khan said, "self-confidence". At the National Amateur Short Film Festival (NASFF), ISPR Chief General Iftikhar Babar said young people should take "the responsibility of showing the real Pakistan" which is "extremely beautiful and magnificent" through their achievements. cinematographic.
As for the Jaishankar doctrine – ignore, isolate and intimidate Pakistan, which seems to be working, but it should be ignored. Pakistan, for its part, should keep diplomatic and peaceful methods of engagement open to India. It should engage and have as many partners as possible in East Asia, South Asia, Middle East, North and Central Africa, Europe and America, as the goal now is to to ensure the "economic security" of Pakistan with the objectives of "peace and progress" as emphasized by FM Shah Mehmood Qureshi. In a single sentence of summary, fundamental reforms are needed, not just the policies conveyed, because they are the means to remove the obstacles which Pakistan is currently facing in the materialization of its geo-economic strategy.
Related