Publication of the report "Financing sustainable marine and freshwater infrastructure"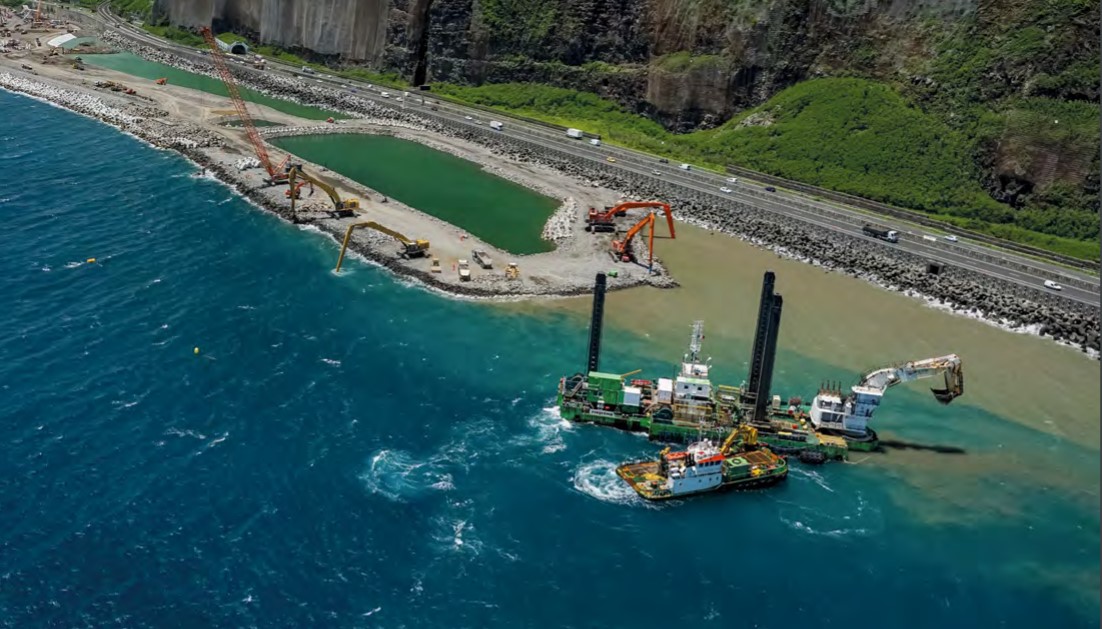 The Central Dredging Association (CEDA), the International Association of Dredging Companies (IADC) and Vital Ports recently presented the "Financing Sustainable Marine and Freshwater Infrastructure" report at the Sustainable Development Impact Summit organized by the World Economic Forum.
Together with B Capital Partners and Swiss Re, they explored what is needed to improve the connection between green labeled funds and sustainable water infrastructure projects.
In the context of climate change, energy transition and loss of biodiversity, as well as the fact that public budgets are limited, private capital has a more important role to play in bridging the infrastructure financing gap. The report builds on the findings of the mutual working group by discussing nine case studies.
The main conclusion is that sustainable water infrastructure solutions are available, have been tested and are economically viable. Private capital could help accelerate the adoption of such solutions.
"Marine and freshwater infrastructures are all the hydraulic structures on the coasts, estuaries, rivers, canals and in port areas. In general, such works provide protection against flooding or allow port development, urban development and navigability of inland waterways. In other cases, these works serve to protect or restore nature and recreation areas, "said Arjan Hijdra, Managing Director of Vital Ports and one of the authors of the report. "The sustainable marine and freshwater infrastructure sector and the financial sector are looking to develop their green portfolio and it is quite obvious that synergy can be found in cooperation. However, the two sectors do not know each other's environment, which makes it difficult to capture this synergy from the outset. We believe that this dedicated report could help strengthen engagement between these two sectors. "
The report is an important first step in this awareness. The report will be presented to the dredging community during the virtual conference CEDA dredging days 2021, September 29.