Statehouse Beat: The Explosion Worthy of Justice | Phil kabler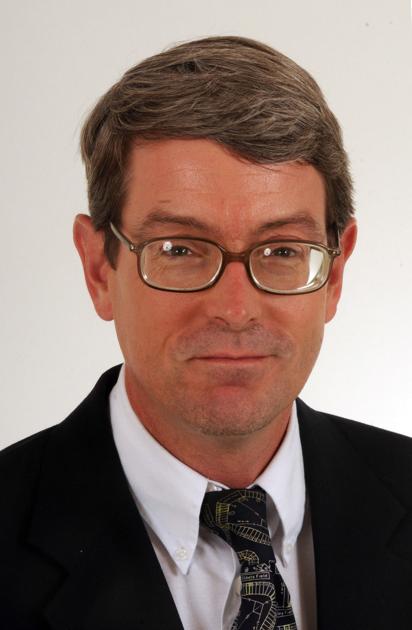 If anyone needed proof that Jim justiceCOVID-19's three-times-a-week COVID-19 briefings have long been out of use, look no further than the justice-worthy blast at Thursday's briefing.
The justice system has long abandoned any pretense of leadership during the pandemic, beyond repeatedly begging and cajoling a still public to get their snapshots.
Let's face it. The reality is that there are approximately 660,000 eligible West Virgins who are just not going to get the vaccine.
Each recent briefing has taken on a déjà vu quality, with Justice reading a seemingly growing list of deaths from COVID-19, followed by his calls for people to get vaccinated as the only way to stop what is happening. 'he indiscriminately calls the lottery of death – which he frequently accentuates with a spinning wheel sound effect.
Then he inevitably denies any rational message he delivered by winking and nudging his MAGA base, telling them that he respects their supposed freedom to refuse to be vaccinated.
More and more frequently, Justice Department briefings have turned into partisan political diatribes, with the Justice Department using Joe Biden, Nancy Pelosi, Joe Manchin and other Democrats in Washington as scapegoats to deflect their own incompetence in the face of the pandemic.
Which is especially glaring in that Justice claims to be apolitical and says the reason he refuses to institute public health mandates is for fear they will create political divisions.
Justice on Thursday directed its venom in a particularly vile and misogynistic attack on the mayor of Charleston Amy Shuler Goodwin, who had dared to make a perfectly reasonable proposal to convene a special session of the Legislature to address three major challenges facing the state, drug addiction, homelessness and mental health.
Naturally, whenever someone points out that the state fails to respond to Justice's idyllic illusion of being a diamond in the rough and the envy of the nation, thin-skinned Jim takes it as a personal affront. and is unleashed.
Particularly on Thursday, justice condescendingly commented, "Amy, baby, see if you can get the legislature to have a special session to discuss these bills, I absolutely will. "
Justice must surely understand that the current legislative leaders are failing to solve social problems. The frequent adoption of measures that only serve to exacerbate social ills is one reason why addiction, homelessness and mental health problems are on the rise.
Of course, the Republican-controlled legislature will not consent to a special session on these issues.
That justice rejects these issues as worthy of legislative scrutiny and tries to present them as issues that are, if not unique to Charleston, at least predominant in the city, shows how out of touch our part-time governor is. State that it is supposed to govern.
I don't know Dr. Clay swamp good, but i worked for his dad for many years and i can say unequivocally that Don Marsh would be mortified to know that his son takes part in these clown shows.
I guess Dr Marsh thinks he's providing a public health service by hosting a statewide forum to provide sound advice throughout the pandemic.
However, as noted, these briefing notes are long past their usefulness. There is no point in continuing to present the same message over and over again to the 660,000 who refuse to listen, especially when Justice almost always denies Marsh's message with his refrain "but, 'Merica."
At this point, there is nothing more that Dr. Marsh can do by continuing to participate in these briefings other than to help damage his reputation and that of the health sciences at the University of Virginia. -Western, just like Dr. Deborah Birxhe association with President Donald Trump has tarnished his reputation as an accomplished scientist and public health professional.
One of the byproducts of Justice's attachment to remote video news outlets long after he said all other aspects of daily life have returned to normal is that he gives journalists little media away from Charleston the opportunity to participate in Q-and-Like.
There is a reporter for a small radio station in the Eastern Enclave who we nicknamed Softball Paul for his tendency to ask questions about softball during briefings.
I think his very first question to justice was something like, "Can you express how much the National Guard means to you?" "
(If Justice had been sharper, he might have answered, "I can't express it in words, but I can do an interpretive dance.")
At a recent briefing, the judge praised Softball Paul, saying, "He's as loyal as he can get and he asks great questions.
"Great" meaning softball matters, but what was really telling about the comment was the reference to loyalty, which is defined as steadfast allegiance.
Expecting the loyalty of journalists is not how it works. It's a complete distortion of what should be, by design, an adversarial relationship.
Conversely, the courts perceive journalists who ask difficult questions, or who challenge their interpretations of the facts, as unfair.
(Which may be how, in his mind, he justifies behavior such as refusing to call Gazette-Mail reporters.)
Which brings us to Marguerite BrennanJustice interview a week ago on CBS News' Face The Nation.
Justice took a stand at Brennan's disloyalty by claiming West Virginia was in crisis over the wave of delta variants and questioning why he refused to require COVID-19 vaccinations for eligible schoolchildren , while the state requires schoolchildren to have a whole host of other vaccines.
Again, justice cannot bear for someone to shatter their illusion that West Virginia is a shining example for the nation, and he especially hates criticism from strong and intelligent women.
At one point, according to the CBS News transcript, a troubled judge complained, "Now Margaret, you know you don't have to come in so hot. You asked me to come, you know?
(This comes shortly after the release of MSNBC Stephanie Ruhle Justice completely gutted in a live interview.)
Part of what was fun about being a state reporter was give and take with the governors at their presses.
Arche moore was the master of matching minds with journalists, responding to what he saw as uninformed questions with the preface: "Let me fill you up, from an education point of view."
Likewise, Manchin, Wise bob and Cecil underwood all enjoyed their interactions with the press, which justice is simply not up to doing. Thus, he continues to hide behind his electronic barricades.
That justice awaits the loyalty of journalists, and bristles with the slightest criticism was illustrated by the dismissal on Thursday of the executive director of West Virginia Public Broadcasting Chuck roberts.
When Roberts was appointed executive director in December 2018, one of his first actions was to inform the governor's office that WVPB staff would not be participating in the then new communications center, Project Bray. Cary aimed at combining the communications divisions of the Governor's Office and Department of Commerce into a massive promotional machine for justice and the state.
"I don't see us reporting and being a part of that group as well," Roberts said at the time.
Justice, who has often expressed dismay that WVPB operates independent journalism and does not operate as a state media outlet, set out to correct this problem.
He stacked the Educational Broadcasting Authority, the governing body of WVPB, with right-wingers such as Greg thomas and Danielle Waltz, of which the latter was a member of an organization that campaigns for the total definancing of the WVPB.
At the time, the Senate Minority Leader Stephen baldwin, D-Greenbrier, sounded the alarm bells, wondering why the courts were appointing officials who do not seem to have the best interests of public broadcasting at heart.
At its last meeting, on October 1, the authority met privately behind closed doors to discuss a personnel matter, but took no action when the public meeting resumed, so it is not entirely clear how the authority could legally have directed Roberts' dismissal.
Given that the agency (and therefore, WVPB) is under the tutelage of the Ministry of Arts, Culture and History, we can assume that justice has left it to the curator. Randall Reid Smith to cut Roberts.
(I was told that Reid-Smith did not give Roberts permission to fill at least two journalist positions, because obviously if you don't have journalists you don't have independent journalism. .)
The interference of the judiciary in WVPB does not bode well for an institution that depends as much on corporate sponsorship and contributions from viewers and listeners as on state funding.
Finally, the Great Governor's Office shopping spree for the second round of Immunization Incentive Prizes (otherwise known as taxpayer-funded rewards for people who had already been vaccinated a long time ago) continues.
Some information on the latest purchases, discovered thanks to the magic of the Freedom of Information Act:
$ 109,079 to Yes Chevrolet in a Hurricane for a 2021 Mustang GT.
$ 81,885 at Astorg Auto in Charleston for an Audi S5.
$ 68,317 to Moses Ford for a 2021 BMW M240.
$ 92,832 to Lou Wendell Marine, St. Albans, for an Avalon Catalina pontoon boat.
$ 52,484 to Trojan Landing Marine in Charleston for an Xpress X18 Pro bass boat.
A total of $ 127,066 at The Great Outdoors Marine and Sports Shop in Lavalette for three bass boats.
A total of $ 177,513 to Adams Power Equipment of Beckley for 12 luxury riding lawn mowers costing from $ 9,389 to $ 10,999 each, and 12 on-road utility trailers.
I can't wait for the federal government to come and demand the recovery of all the money wasted from the pandemic.