WAPA Announces $ 35 Million Funding to Purchase Generators | New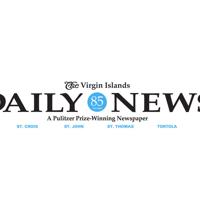 The VI Water and Power Authority has issued $ 35 million in anticipation bonds funded by fuel tax revenues that will allow the authority to purchase three generators used in St. Thomas since 2019, according to a statement. release published Monday.
"Following the final payment of the first three generators, Wärtsilä agreed to dismiss the lawsuit against the Authority pending in the district court," the statement read.
Finnish manufacturer of electrical and marine equipment, Wärtsilä is a company incorporated in the United States, in Maryland.
Wärtsilä entered into a contract with WAPA in March 2017 to design, design, purchase equipment for, build, start up and test a liquid propane gas power plant at the Harley Power Plant in St. Thomas.
WAPA agreed to pay Wärtsilä $ 34.39 million for the work in scheduled payments, and the late payments would be subject to interest, according to the lawsuit filed by Wärtsilä.
In 2020, WAPA failed to honor the payment agreement, and Wärtsilä filed a lawsuit in March, claiming $ 48 million in late payments and interest.
According to WAPA's Monday statement, "The issuance of the 2021 Electricity Fiscal Liability Advance Notes also allows the Authority to pay other unpaid amounts owed to Wärtsilä and Aggreko for costs of 'operation and maintenance; and to finance the reserve funds associated with the debt service and issuance costs associated with financing the Notes.
The management of WAPA thanked the "Finance Division, the project management team and the office of the legal adviser of the Authority as well as the members of the external financing team composed of Sustainable Capital Advisors LLC (financial adviser) , Duane Morris LLC (Bond Advisor), Greenberg Traurig LLC (Disclosure Counsel), Essex Securities (Placement Agent), Hardwick Law Firm LLC (Attorney for Placement Agent), Ballard Spahr LLC (Buyer's Counsel) and UMB Bank (fiduciary) ", according to the press release.
WAPA recently received four additional new Wärtsilä generators, and the smaller units are expected to help reduce the load on the plant's larger aging units that cause widespread blackouts when they fail.
Officials said at the time that it would take an additional 15 months to install the new units, which will not be ready until 2023.
Passed by the Sixth Legislature in 2012, the Fuel Tax is a tax of seven cents per gallon on gasoline and diesel fuel that must be paid when gasoline and diesel fuel are imported into the territory.