What is an AIS? An essential instrument for safety on a sailboat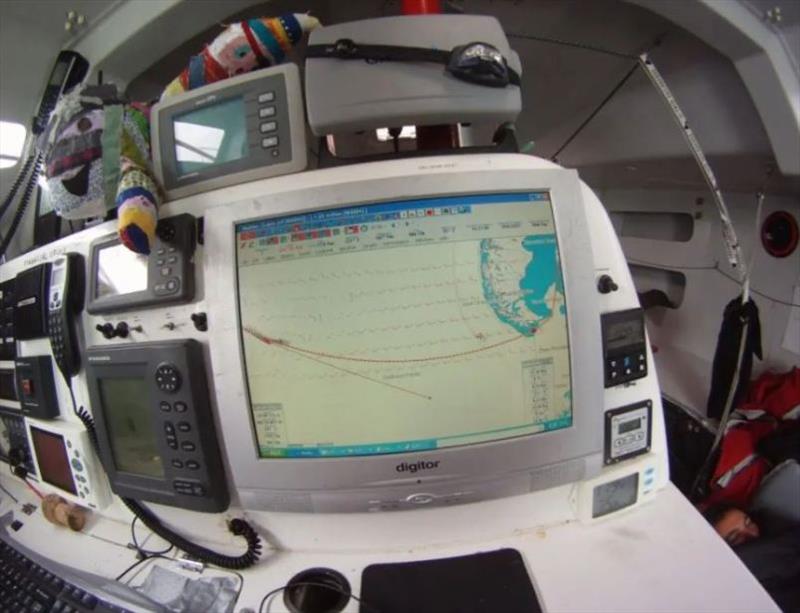 Global Solo Challenge: What is an AIS? An essential instrument for safety on a sailboat
by Global Solo Challenge Sep 4 10:10 UTC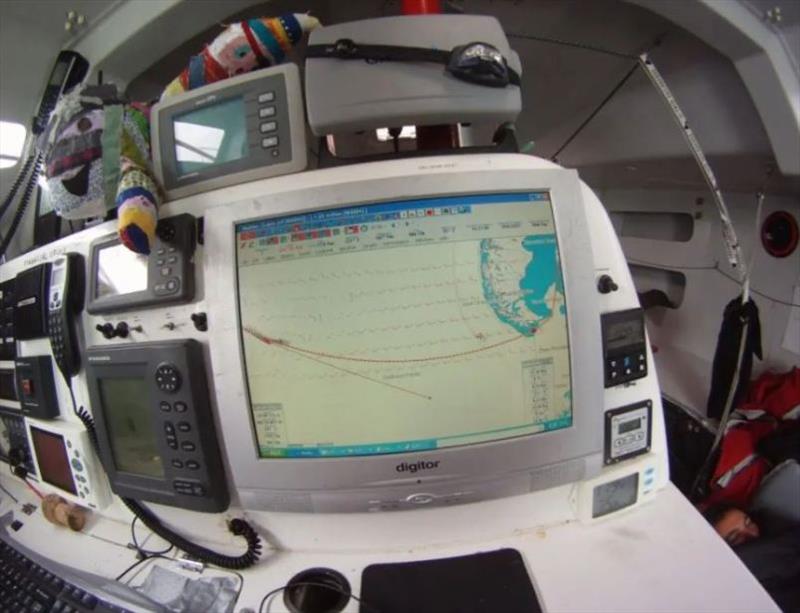 Card board © Global Solo Challenge
The acronym AIS stands for Automatic Identification System. It is used by ships, pleasure craft and traffic control posts. The system allows information to be exchanged electronically on the position of nearby ships and coast stations.
The tool supplements the information provided by RADAR, which is still the main anti-collision tool for merchant ships today. Radar watch with automatic MARPA mapping remains compulsory for large vessels.
However, for years, AIS has become mandatory for ships over 300 tonnes. It is also spreading rapidly in pleasure craft, especially among fishing boats and racing boats. Initially, receivers became popular, relatively inexpensive compared to instruments capable of receiving and transmitting. However, more and more offshore regattas have made the use of a transceiver mandatory. It is from category 2 regattas according to the World Sailing classification.
Information transmitted
AIS transmits and receives on dedicated VHF digital bands, on channels not selectable by the on-board radio. Each ship or coast station equipped with a transmitter periodically sends precise information on its position, speed and course. It also sends other useful data such as type, size and name of vessel, number of MMSIs. For large ships, destination, estimated time of arrival, type of cargo, etc. are also indicated.
This allows any boat fitted with a receiver to have all the information necessary to avoid collisions and much more. With the radar it is possible to identify another boat in poor visibility situations. With AIS it is also possible to instantly determine its speed and heading and, if there is a risk of collision. Therefore, which takes precedence depending on the type of boat. In addition, knowing his name, it will be possible to call via the digital VHF or DSC channel using the MMSI number.
AIS class A, B and C
There are instruments of different classes depending on their functionality and scope. All commercial vessels over 300 tonnes and passenger vessels are equipped with Class A AIS. These instruments transmit at very high frequencies through a dedicated antenna and receive data of all types of AIS. These units have a prioritization system for the transmission of navigation data. This ensures that if there are multiple ships in the same area, none of the signals overlap the others.
The system architecture manages up to 4,500 stations in the same area. Class A must also be equipped with a dedicated display and a computer which analyzes the risk of collision with any other signal received.
Class B
On small boats, on many fishing boats or on pleasure craft there are class B instruments. These also transmit and receive but are less powerful than class A. They are also not equipped a prioritization system for the transmission of navigation data. They can have a dedicated screen or they can provide information to be displayed on the chartplotter or the laptop. The installation of class B units is very often voluntary but, as already specified, it has become compulsory for category 2, 1 or zero regattas. For example the Rolex Fastnet, a Route du Rhum or the Vendée Globe respectively.
Continue reading the full article here …